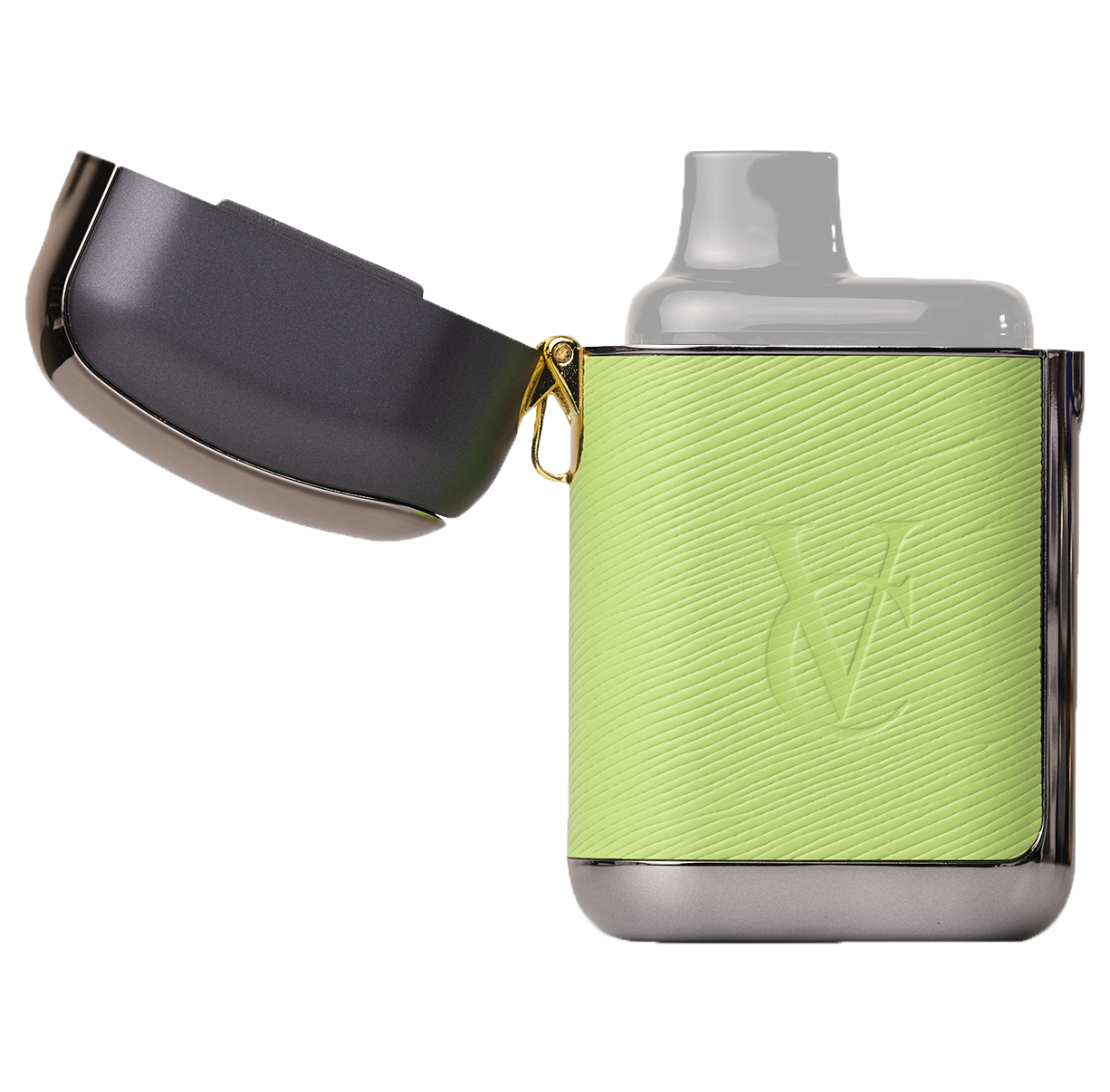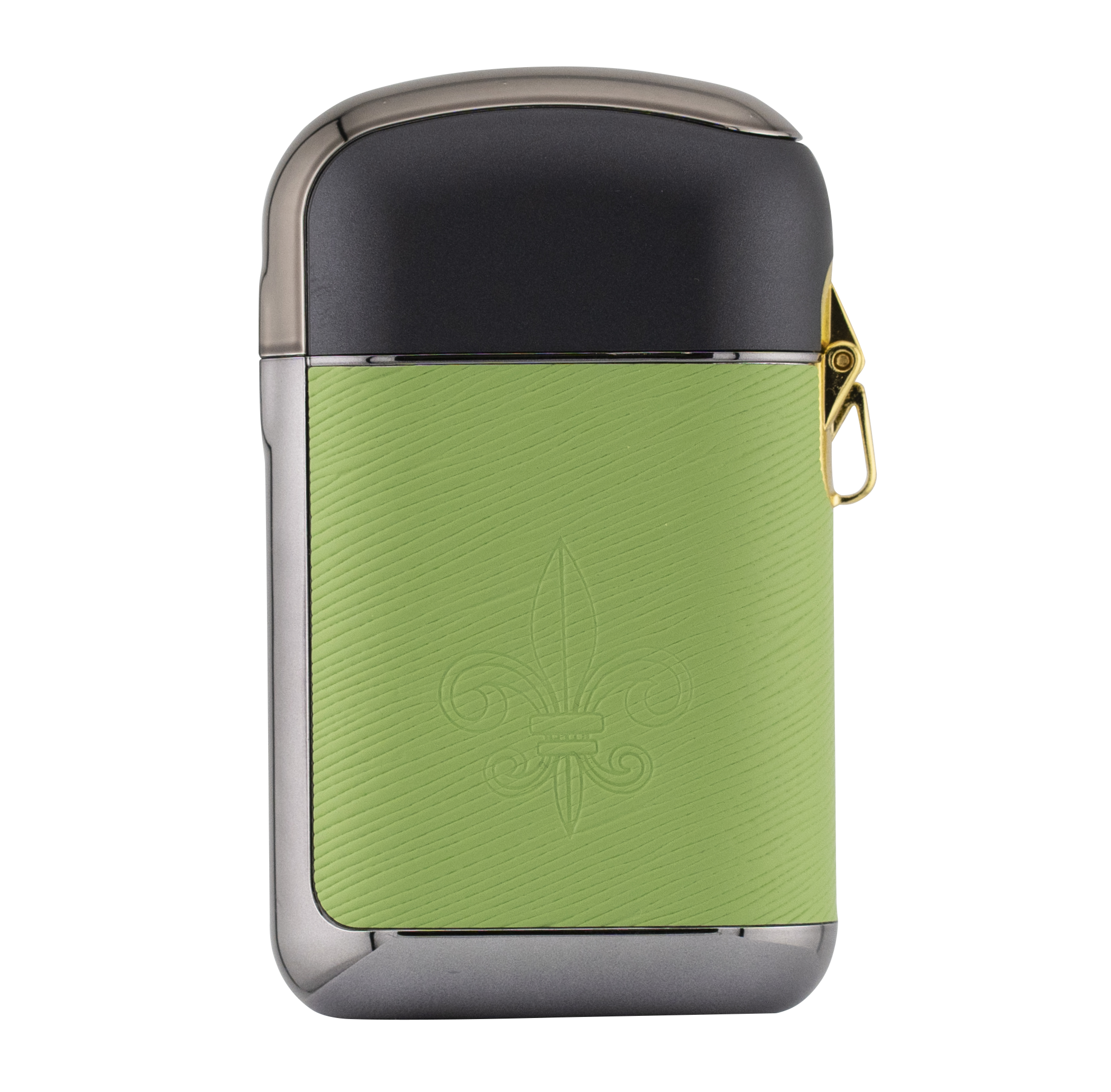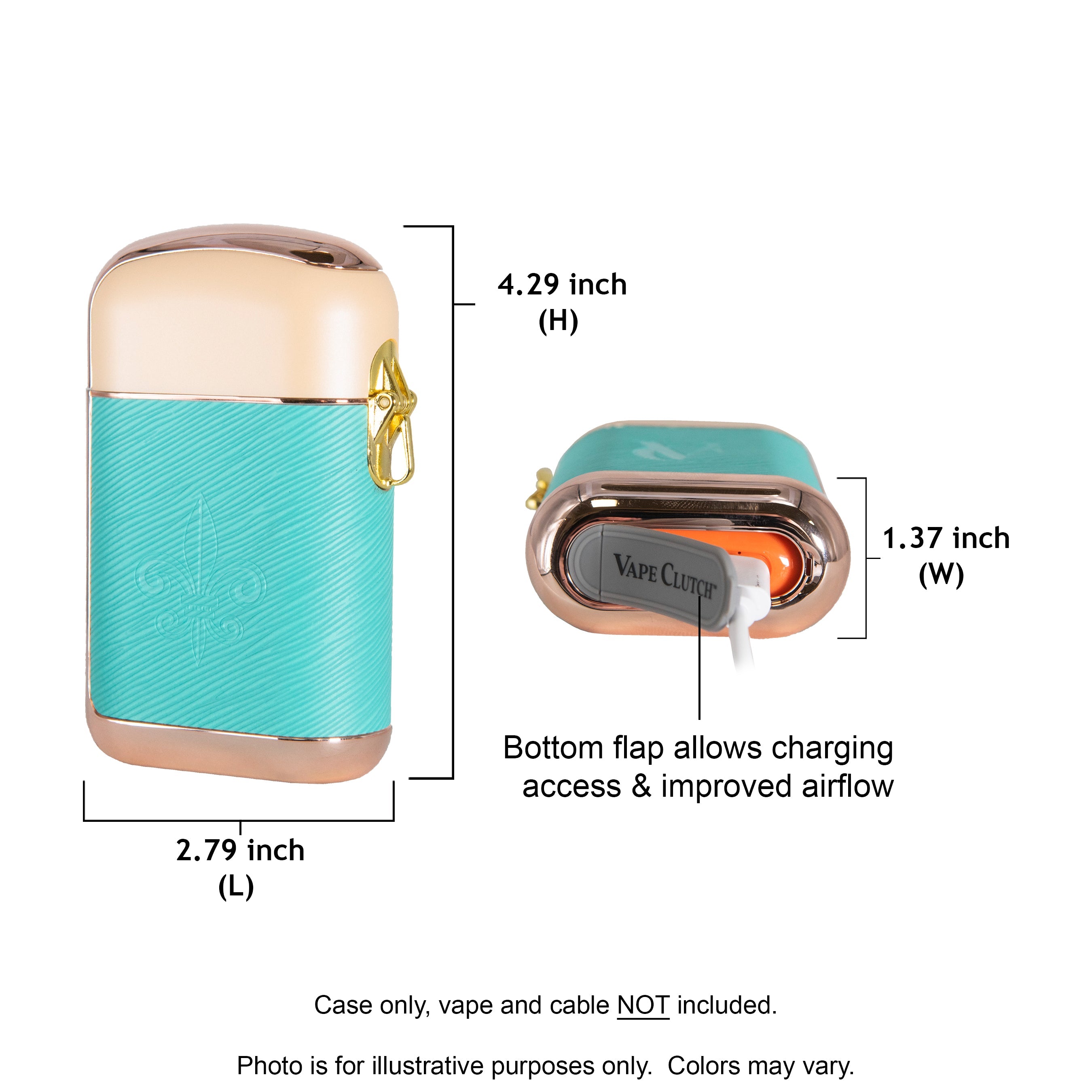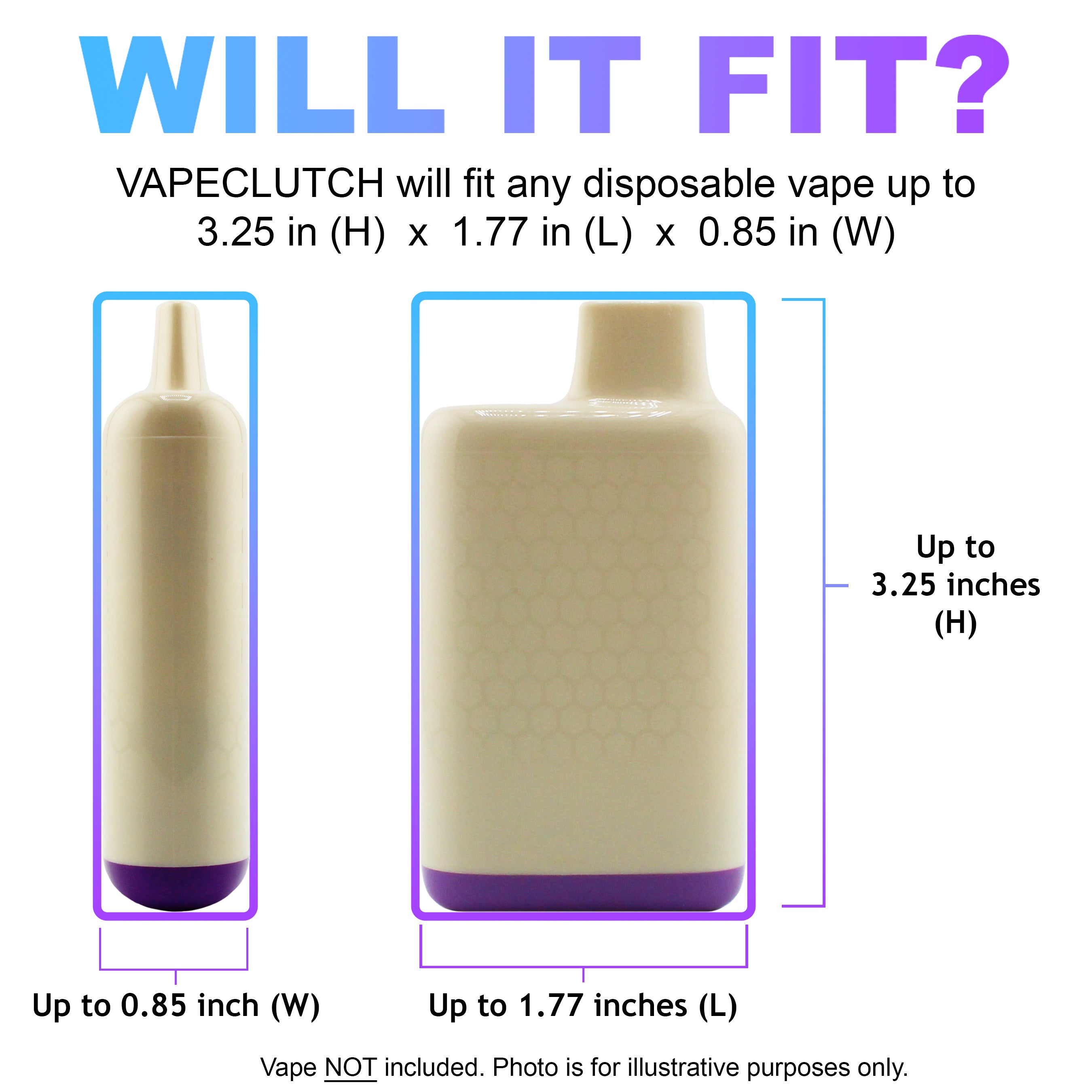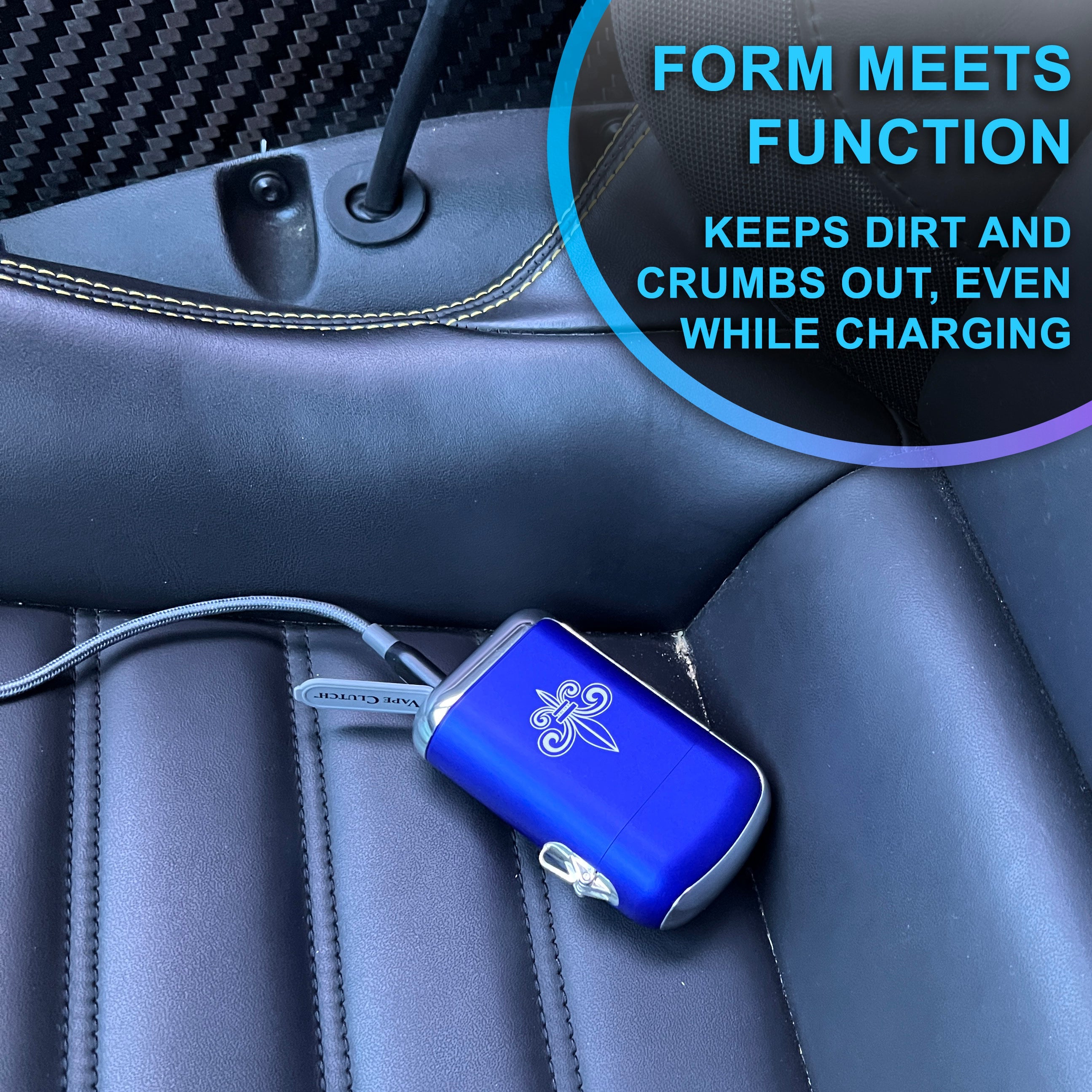 Black Emerald Grain Vape Case
---
Place your order before 12pm CST for same day shipping.
  
[ONE SIZE FITS MOST] Designed for most box style vapes, including: Elf Bar, Kado Bar, Pod King, and Dazed Bar. Patented rubber interior securely holds vapes up to 3.25 in tall, 1.77 in wide, and 0.85 in deep.
[EASY TO USE] Puff on the go effortlessly. A magnetic lid flips open for ease of use and a rubber port cover opens to allow charging your vape battery without removing it from the case.
[KEEP YOUR VAPE CLEAN] Keep your vape (and mouth!) clean from pocket lint, dirty cash, and keys. Vape Clutch will keep dust and debris out so your disposable vape keeps performing and tasting great.
[CHOOSE YOUR VIBE] Express your personality with multiple colorful designs. Choose a case that reflects your personality and turn your disposable vape into a fashion statement.
[HIDDEN TO OTHERS, VISIBLE TO YOU] Keep your vape hidden from view and judgment. Color of your choosing means your vape is unique and easy to find.
**CASE ONLY: vape NOT included**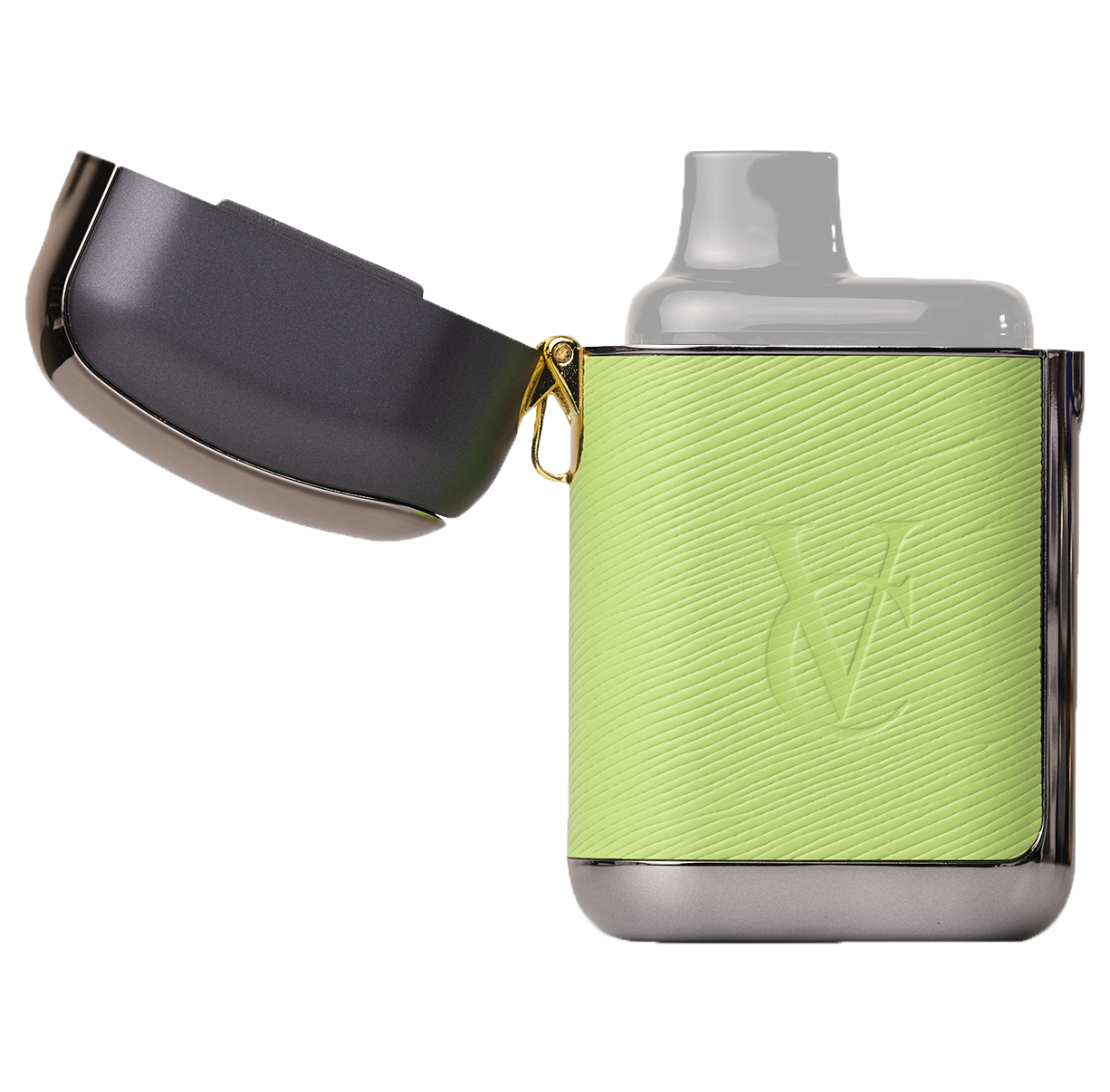 One Size Fits All
We've carefully engineered our Vape Clutch to fit 200+ brands.
Dazed Bars, Elf Bars (All Models), Esco Bars H2O 6000, Biff Bars, Kato Bars, Packspod, Truly Bars, Juicy Bars, Send It Bars, Hyde IQ, Smok Novo Bars, Torch Bars, Air Bars, and more...
Maximum size: 1.77" wide, 3.26" tall, 0.85" deep. 45g.
Use a microfiber or gentle cleaning cloth to keep your Vape Clutch looking like new.
Use Protection
We'll take care of keeping your vape safe so you can focus on the things that matter: the beach, friends, and unforgettable memories.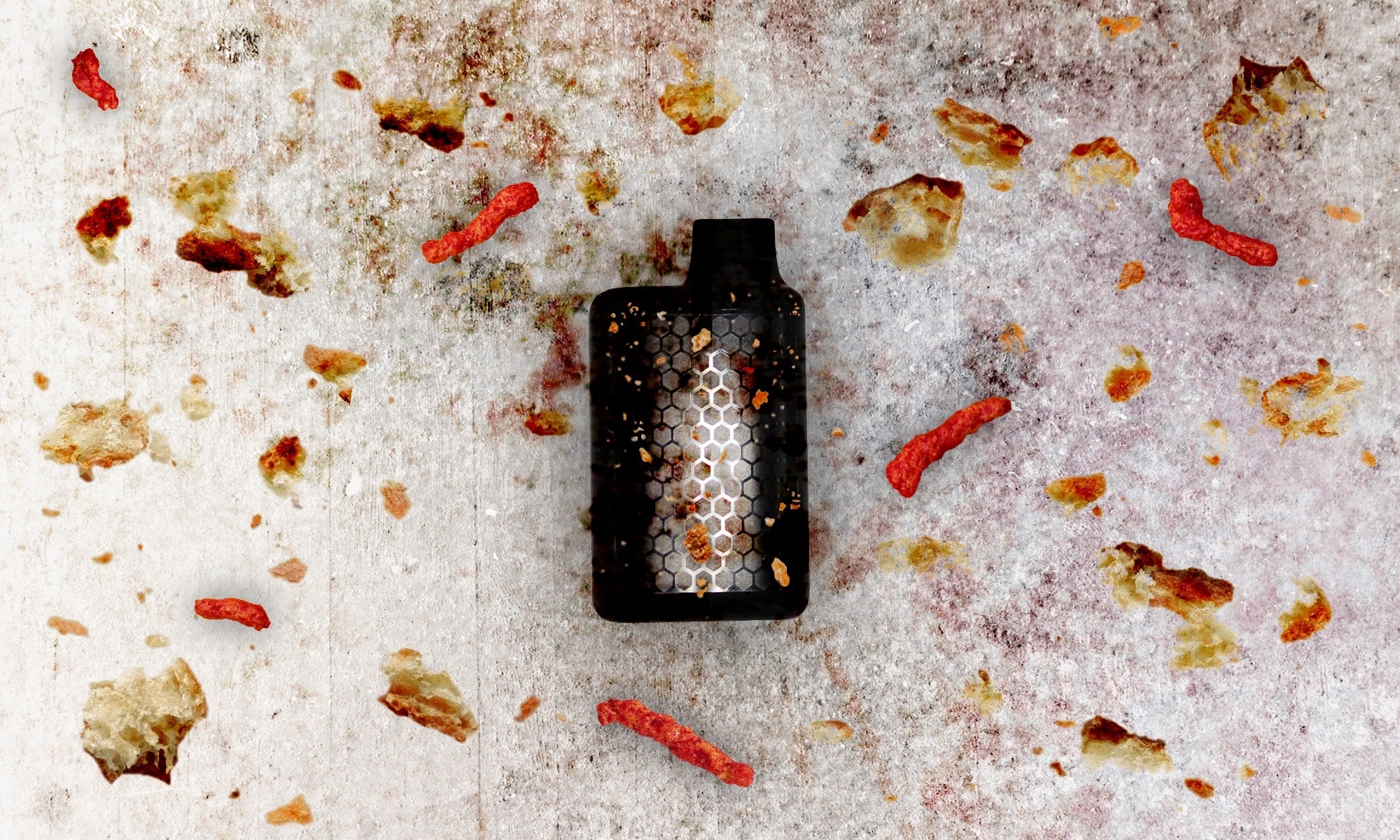 Unprotected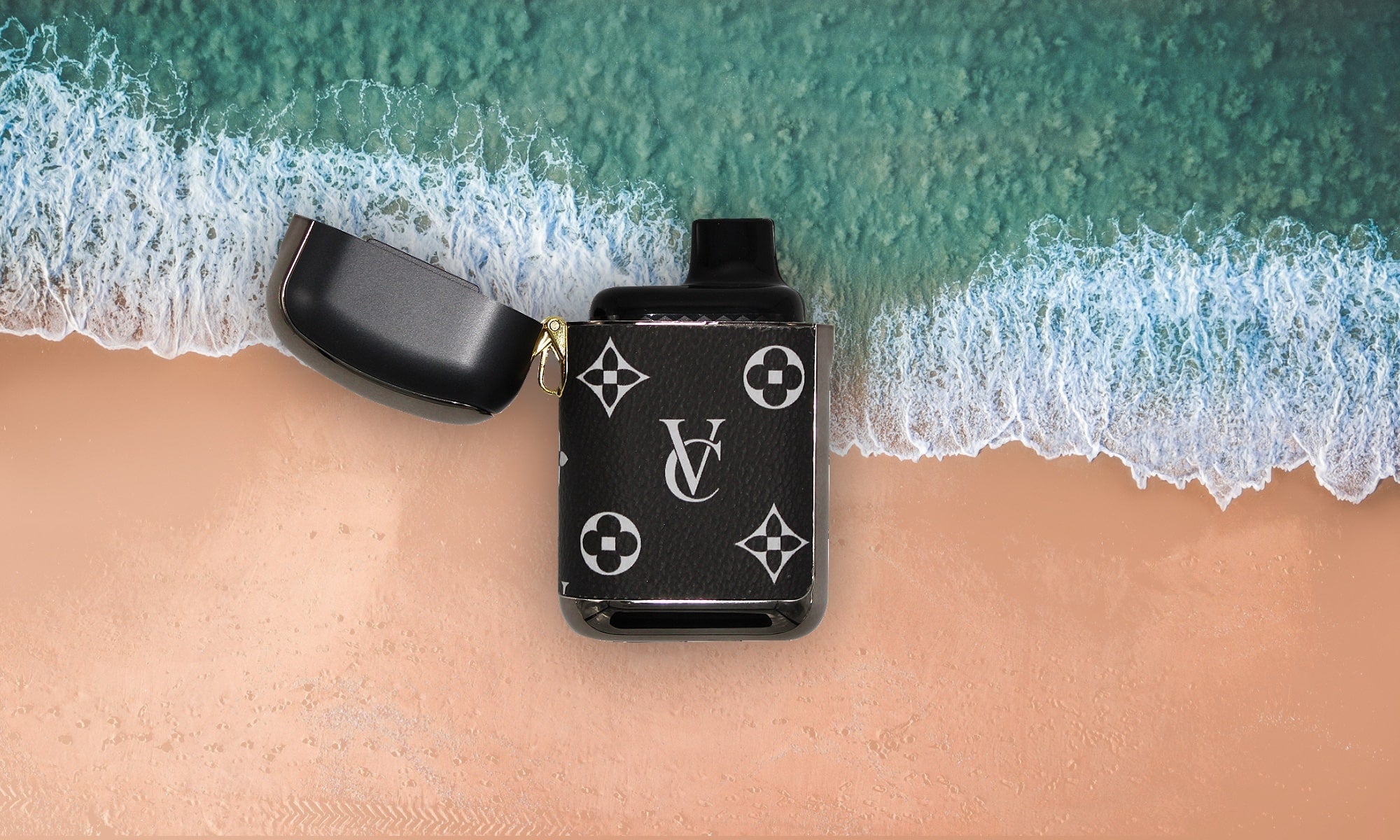 Clutched
Thoughtfully Engineered
We've thought of it all.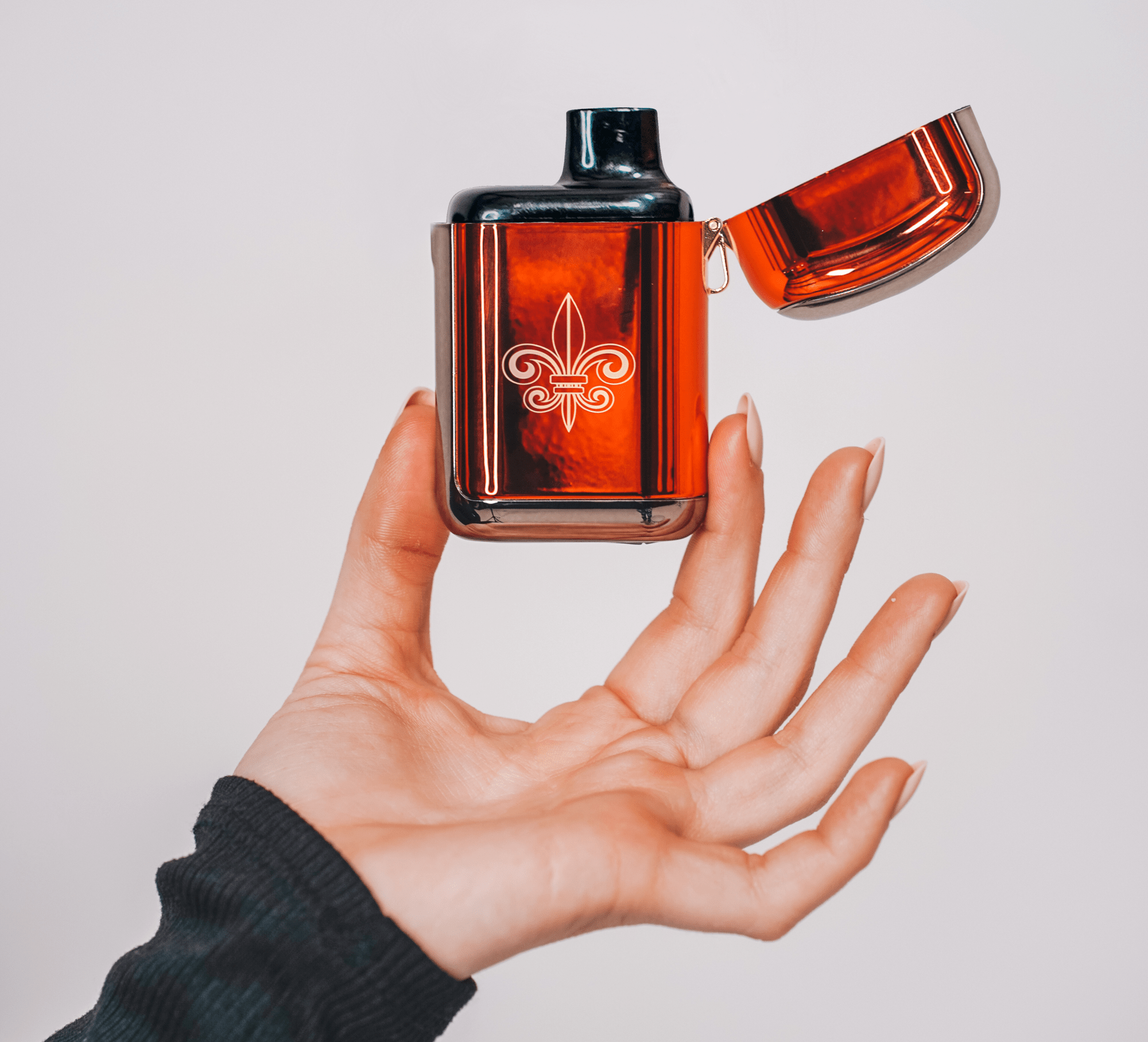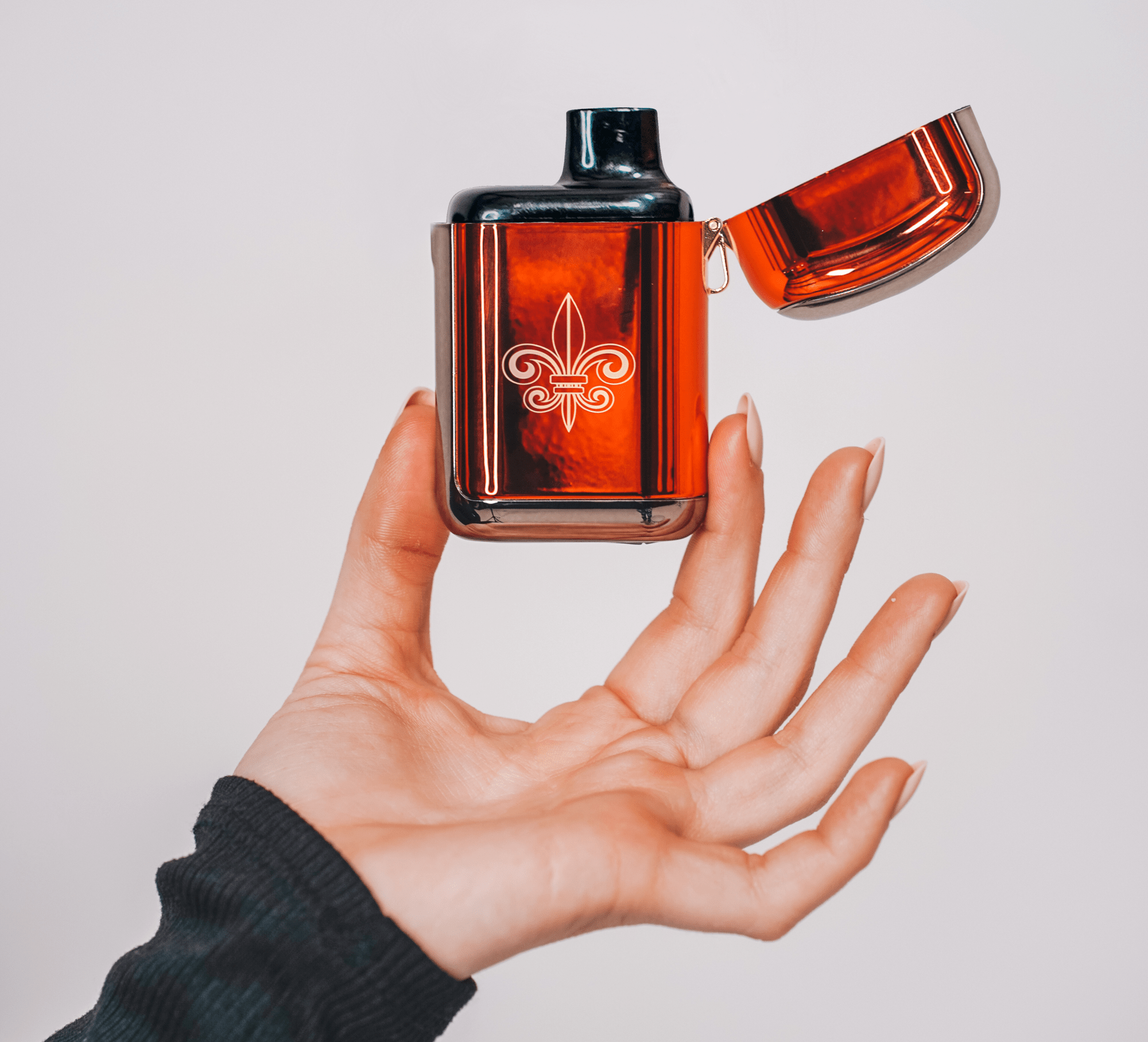 Accessible Charging
Airtight rubber seal to conveniently charge your favorite vape.
Patented Hinge
Durable wide-angle hinge for easy vaping.
Magnetic Snap
Ideal magnetic resistance for fun fidgeting.
You may also like...
Similar Vape Clutches to match your vibe.
Clutch Experiences
Hear what the vape community has to say.
This product has no reviews yet.
FAQ
All your questions, answered.
Our customer support is available Monday to Friday: 8am-8:30pm.
Average answer time: 6h
We ship to all 50 states in the U.S.A. International shipping coming soon.
How long will it take to get my orders?

It depends on where you are. All orders placed before 12pm CST on business days will be shipped out same day. From there, you can expect your Vape Clutch within the estimated timeframe.
You can contact us through our contact page! We will be happy to assist you.
Our customer support is available Monday to Friday: 8am-8:30pm.
Average answer time: 6h
This product has no reviews yet.